This green vegetable fat burning smoothie is light on sugar, strong on protein and contains thermogenics to raise the metabolism and help fight fat all day long.
If you can take this fat burning smoothie instead of eating your regular breakfast, you should find it does well helping you burn through calories. This is especially true if you have it within 30 minutes of waking up.
A series of posts on smoothies
This is the fifteenth in a series of posts on Smoothies. Here is the full list you can click on:
Fat burning smoothie
First, we'll lay out the ingredients for the hangover smoothie.  And then we'll get into why they are there and how they work.
Ingredients for the fat burning smoothie.
2 kiwi fruit

1 green apple

A handful of spinach

1 leaf kale

1 banana

½ cup of fresh apple juice

1 tbsp Matcha tea powder

Pinch of ground cayenne pepper

Good squeeze of lemon juice
This is a vegetable smoothie that provides you with much less sugar and is less likely to lead to fat storage. 
Kiwi fruit
The kiwi fruit is full of nutrients like vitamin C, vitamin K, folate, and potassium. But they are low in calories, making them a great addition to a weight loss effort.
Apple
The apple provides vitamin C, which can increase serotonin. And serotonin, which is our 'feel good' hormone, can help suppress the appetite. 
Spinach
Spinach is packed with nutrients but low in calories. In spinach, you will find a host of vitamins and minerals, including vitamin B6, riboflavin, iron, magnesium, and calcium. Plus, spinach contains plenty of filling fiber. 
The spinach will supply you with a good amount of protein and studies show that consuming protein as soon as you wake up can lead to weight loss!
Kale
Kale is low in calories and has low energy density. But it contains some protein and fiber. This kind of food is great for weight loss.
Banana
Bananas are high in fiber but low in calories. They contain many essential vitamins and minerals. A good addition to a weight loss smoothie.
Apple juice
Apple juice supports hydration and supports the effect of the green apple we have already included.
Matcha, Cayenne, Lemon
The matcha tea, ground cayenne pepper and lemon juice are all thermogenic to some degree. That means that they actually raise your metabolism to help you burn more calories throughout the day. 
Smoothie equipment
You can't make a good fat burning smoothie without the right equipment. So here are some things to have on hand. Make sure you have sharp knives for cutting, a good cutting board, and the following.
Blenders for smoothies
The blender is at the center of the smoothie universe.
We like the Nutribullet Pro as having the best individual overall value for money out there. But it is not really big enough for making smoothies in bulk, which is what we recommend here. Click on the red Nutribullet Pro link below.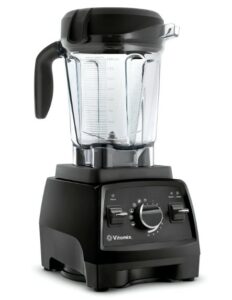 The Vitamix is the Top of the line premium choice  but, in our opinion,  there is no need to spend so much. Click on the red Vitamix link below.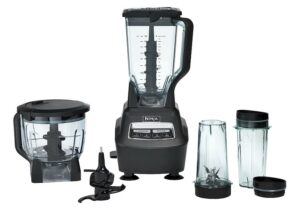 Our best overall choice is the Ninja BL770. Click on the red Ninja BL770 link below.
Mason Jars for smoothies
As explained elsewhere, we don't like the "smoothie pack" prep. technique. We know it's popular but, for us, it's just inefficient.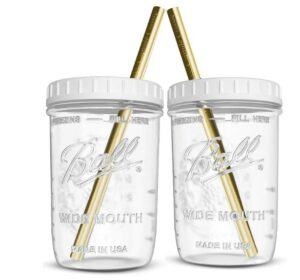 We much prefer to make smoothies in bulk (at least a week's supply) and freeze them in individual wide-mouth, "ready-to-drink" Mason jars.
Remember to leave an inch or so at the top to allow for expansion of the liquid as it freezes.
We like the jars that have holes for straws. And you can travel with them too. 
Click on the red link below.
Spatula for smoothies

You must have a long, flexible spatula to make sure you scrape all of the good stuff out of the blender.
Click on the red link below.
Reusable Smoothie straws
You don't want to be throwing all those used straws away. Click on the red link below for the reusable kind.
Smoothies for weight loss
Many of us (maybe even most of us) started out with smoothies as a way to lose weight. So, while we are not advocates of crash or fad diets, here is a great fast start introduction to smoothies and losing weight.
 in the 21-Day Smoothie Diet by Drew Sgoutas,  Drew returns you to a regular diet that includes smoothies, after the 21-Day period.
Click on the red underlined link below. The program is digitally delivered.  And it has a 60-day money-back guarantee. So there is no risk to you.
And, just below the link, you can see what Amanda has to say about it.