So, you have come across a home you really love. It is for sale by owner and you need to know how to set about buying it.
For sale by owner (FSBO) means that the seller has placed the home on the market without going through a listing agent. The seller's purpose in this is to avoid paying a real estate commission. And this can be a big saving.  After all, a 6% commission on a $400,000 sale comes to $24,000
According to data reported by the National Association of Realtors in 2020, 88% of buyers used a real estate agent in the purchase of their home. And 89% of sellers also used an agent. This leaves roughly 11-12 percent in the FSBO arena.
Pros and cons of buying a home for sale by owner 
Here are the basic pros and cons for a buyer seeking to purchase a FSBO home by working directly with the seller. But, first a word to the wise. If you are a first-time home buyer, do not attempt this.
Buying a home is stressful under any circumstances. But, if this is your first rodeo, do not attempt it without taking advantage of a typically structured real estate transaction with both buyer and seller properly represented.
Pros of working with a FSBO seller
You have direct access to the person with the most intimate knowledge of the property. Without having to go through an agent middleman, you can build rapport with the seller and get maximum information about the property and living in the neighborhood in minimum time.
You can get a direct and real feel for the seller's motivations in selling the property and a better gauge of your negotiating position than you can usually get when working with a buyer's agent.
You will likely find that there is less competition for the home you are interested in since it is not listed on the MLS (the local multiple listing service). So fewer interested buyers can give you more leverage in your negotiations.
Because of the lack of competition, the seller may be more open to making repairs and negotiating price.
Cons of working with a FSBO seller
The seller may have too much of an emotional attachment to the home and, therefore, an unrealistic expectation of price.
Without the guidance of an agent, the seller may not be aware of his or her obligations to make full disclosure of knowledge of defects in the property. This could give rise to issues later, even if you have the benefit of your own property inspector's report.
You have to do all the work of the buyer's agent yourself. We'll get into this in a bit.
Just because you know that the FSBO seller is saving on commissions by not using an agent, does not mean that he or she is going to share the savings with you.
Here is an excellent video on how to buy a FSBO property. But bear in mind that you are watching an accomplished real estate investor who really knows the ropes.
The FSBO seller's position
As we have already seen, the FSBO seller is motivated to save a bunch of money on real estate commissions. And these days, he or she is in a much better position to follow through and persevere. This is because of the information and resources available online.
The vast majority of buyers start their home search online, before even talking to a real estate agent, and the FSBO seller will usually enlist the help of one of the online For Sale By Owner websites.
Aside from being able to advertise their home there, these sites encourage FSBO sellers by offering a lot of information and other resources. So be prepared to find that your FSBO seller is confident and informed.
First things first for the FSBO buyer
OK, we know you have fallen in love with this home, but how smitten are you, really? Just because the seller wants to save money on real estate agents, does not make the work the agents do go away.
Unless you have your own agent, you are going to have to do the work the buyer's agent would normally do anyway. And it's not only work that the buyer's agent brings to the table for you.
The real estate professional brings experience, knowledge, market analysis, responsibility, negotiation, advocacy, and the backing of a brokerage office too. You will have to forego all of these without your own agent.
So don't buy into the FSBO seller's scenario without thought or a fight. Here are some things to do first.
Ask the seller if he or she will pay for the buyer's commission
There are good reasons for doing this. It would save half of the commission and would provide comfort to the seller that the transaction is going to be properly handled. This is a protection against liability. However, the seller may well refuse to do this.
Tell the seller that you will pay for the buyer's agent's commission yourself
You can do this with an instruction in the escrow documents that of the agreed-upon price, an additional 2.5-3 percent will be added to the price and paid to the buyer's agent. This, of course, will be subject to the property appraising for the enhanced price.. You could also come out of pocket for the commission yourself.
By the way, let's introduce two caveats at this point:
Are you so in love with this home that you may be overpaying for it?
There are some buyers' agents who will be unwilling to represent you unless there is a seller's agent on the other side. This is because the buyer's agent will end up doing the work of both agents without getting paid appropriately..
Biting the bullet
So you have decided you really want to buy this home and you want to save the money on a buyer's agent too. And you will do all the buyer's agent's work yourself.
Alright. Let's get into what you need to do.
Do your homework
You need to prepare yourself for your FSBO purchase. This means:
Researching the area of your home of interest and determining that this is indeed where you want to live.
Using online resources, such as Realtor.com and forsalebyowner.com, to get a good understanding of home values in the area, while remembering that your eventually agreed price will have to comport with your lender's appraisal.
Being aware the seller may well by setting his or her price based on the asking prices of properties in the area. As the buyer, you need to arm yourself with actual sales comps. Pro tip: Go to a title company. Explain that you are working with a FSBO and you need to run comps. If you tell them you will use them for title insurance in the sale, they will likely be very helpful to you
Going to your local Board of Realtors to bone up on all the legal requirements of a real estate transaction in your state, including disclosures, contingencies, timelines, earnest money, and inspections. Pro tip: The seller is required to make certain disclosures. So have these disclosure forms in hand to give to the seller when you meet.
You can get all the forms that are in customary use for a real estate transaction in your state at the Board of Realtors.  They usually sell them in packets. Get familiar with them.
Check out this related post on home buyer questions.
Real estate attorney
Ordinarily, if both parties in a transaction are using real estate agents, you don't need an attorney. But your FSBO transaction is different.
So, line up a real estate attorney in advance. You will want him or her to prepare the purchase agreement and review all documents in the transaction.
Of course there will be fees involved, but nothing like what you would pay in a buyer's agent's commission. Here is a great resource for finding real estate lawyers. Or you could try justia.com.
Be aware that some states require that an attorney be involved in the transaction, regardless of whether agents are involved.
Get a loan pre-approval
You have already got a good idea of what your target dream home is worth and what you want to offer. But now you need to talk to a mortgage broker or direct lender about getting pre- approved for the loan you need and the down payment you can afford.
This is important for two reasons:
You need to know what you can afford to pay and how much you must put down.
You need to be able to show the seller that you can follow through on the purchase, if he or she accepts your offer. This will put you ahead of the competition for the property if there are other interested buyers.
Where best to get a loan
There are many online sources for home loans. For example, Quicken Loans is highly rated. But to help you through the somewhat quirky process of a FSBO transaction, there is a lot to be said for working with the lending department of the local retail bank you already have a relationship with.
See this related post for more information on mortgage loan providers.
CLUE report
A CLUE (Comprehensive Loss Underwriting Exchange) report will tell you if there have been any insurance claims against your desired property in the past 5 years. This is important because, while the seller is required to disclose things like this, it may "conveniently" have slipped his or her memory.
Now pulling a CLUE report will require the seller's permission. But, if they refuse permission, they are hiding something. So look for a home elsewhere.
Get a CLUE report here.
Negotiating
Challenge your FSBO seller. During the course of your conversation, ask these seven questions:
Why are you selling?
How long have you been trying to sell your home?
How did you come up with the asking price?
Do you think your price will be supported by my lender's appraiser? This question gives the seller a heads-up that a price drop may be necessary.
Have you done significant repairs or renovations? Did you use a licensed contractor?
What is or is not included in your sale – such as appliances, items of furniture, etc?
If we go forward, I will be getting a home inspection. Is there anything that you think he would be concerned about?"
Writing up the offer
If you do not have an agent representing you, your attorney will write up the offer and purchase agreement at your direction. Here are the main things you need to cover in your offer and purchase agreement.
Purchase price
Your offer price should be less than the asking price. And it should be based on the sales prices of comparable properties you researched earlier. The offer price will include the earnest money deposit.
Payment of fees and closing costs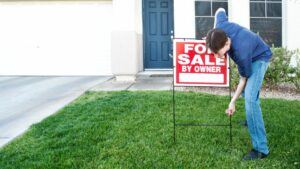 Responsibility for the payment of fees and closing costs is a specific subset of the negotiation and will be reflected in the purchase contract. A typical real estate transaction involves a lot of fees and costs. These include:
Payment for title insurance (typically paid by the seller).
Payment for your lender's title insurance (typically paid by the buyer)
Payment for the home inspection (typically paid by the buyer)
Payment for escrow fees (typically paid 50/50 by buyer and seller)
Payment of city and county transfer taxes (typically paid by the seller)
Payment of buyer's attorney fees (typically paid by the buyer)
Payment for the appraisal (typically paid by the buyer)
Payment for the first year home warranty (typically paid by the seller)
Prorated property taxes and homeowner association dues.(property taxes and HOA dues will be prorated between buyer and seller by the escrow company, based on the closing date of the sale)
Depending on your state, it will be customary for the buyer or seller to pay these fees. We have inserted the above typical payment responsibilities in California. But nothing is set in stone and everything can be negotiated
Contingencies
Write contingencies into your offer. Contingencies allow you to back out of the contract in certain circumstances. Typical contingencies include:
Discovery of physical defects in the property by your home inspector or pest inspector that the seller will not repair.
Appraisal, if the property does not appraise at the selling price.
Title contingency: title must be clear
Home loan contingency: Final approval and funding of the loan by your mortgage provider.
Third parties
The offer will stipulate the names of the escrow and title companies. It will also include your attorney's name, if you are using an attorney and not a buyer's agent.
Closing date
Your offer will stipulate the target closing date. This is far enough in the future to allow for all inspections and financing arrangements to go through. Typically, this will be 30 to 45 days out.
Inspections
Once your offer is accepted, you will proceed to have the home inspected. These inspections will usually include a home inspection by a qualified home inspector and a termite inspection by a qualified pest control company.
You can find home inspectors online or you can get a referral from your agent or mortgage lender. But be sure to check them out on Angie's List and Yelp. And always ask for a sample home inspection report to get an idea of how thorough the home inspector is..
Ask if the prospective home inspector is a member of NAHI, INTERNACHI, or NASHI. Ideally, the inspector will also be a licensed general contractor in your state.
If the inspection report shows deficiencies, you can require the seller to fix the problem or reduce the price. If he or she refuses, you can withdraw from the contract. But bear in mind that your lender will want to see a clean termite inspection report.
Escrow
The escrow company is a neutral third party that accepts funds from the buyer and lender and disburses them in accordance with escrow instructions signed by both buyer and seller.
In some states, escrow is handled by a real estate attorney. And very often your title company can handle the escrow too. This is a good way to go because a title/escrow company, although neutral, is a great source of real estate transaction information.
Your earnest money deposit will be paid into escrow. Under no circumstances should you pay money directly to the seller.
Title insurance
The title is a document that describes the legal ownership of the property. And title insurance is a form of indemnity. It protects home buyers and lenders against financial losses associated with defects in the title, or liens and encumbrances that could prevent a seller from conveying a clear title to the property upon sale.
Title insurance is usually provided by one of the major title insurance companies. These are Old Republic, Fidelity, Stewart Title, and First American.
Home warranty
A home warranty is an annual service contract that protects the homeowner against the cost of repairing or replacing home systems and components and appliances. Depending on the extent of the warranty you purchase, this will include dishwasher, fridge, HVAC, water heater, and washer/dryer. It is always highly recommended on the purchase of a home.
Excellent home warranty companies include American Home Shield and Old Republic Home Warranty.
Closing
On the closing date, unless there have been any agreed extensions, the escrow company will finalize the purchase and the seller will deliver the keys to you.
Congratulations and welcome to your new home. Knowing how to buy a home for sale by owner can be rewarding. But it is a lot of work.