The running smoothie helps us get more out of our runs. And it also helps improve our performance in pretty much any kind of aerobic exercise.
A series of posts on smoothies
This is the thirteenth in a series of posts on Smoothies. Here is the full list you can click on:
Running smoothie
Let's first list the ingredients for the running smoothie and then we'll review how each ingredient will help us.
1 cup of frozen blueberries

1 cup of coconut water

2 tbsp of chia seeds

2 medium frozen bananas

1 beet

Pinch of salt
Running smoothie ingredients
This combination has many benefits that will allow you to run further and faster and lose more weight besides. We have discussed some of these ingredients elsewhere in this series of posts.
Beets
We've seen that beets help to improve vasodilation. That is, they help us get more blood and oxygen around the body for better performance, especially our breathing.
Coconut water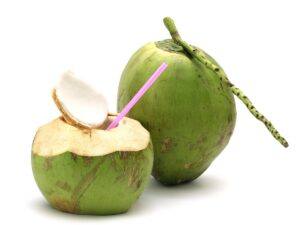 Coconut water contains vitamin C, magnesium, manganese, potassium, and sodium. So it's a good source of electrolytes to help prevent cramping.
We use coconut water rather than coconut milk in order to prevent bloating and to keep us feeling light when setting out for a run. To make sure of this, we consume this smoothie about an hour before we head out.
Blueberries
The blueberries are for vitamin C, magnesium, and potassium. They have phytonutrients, anti-inflammatory agents, and fight pain. They also increase the production of dopamine, the brain's "feel-good" chemical. This all helps us power through any discomfort.
Bananas
The bananas are for usable energy. Also, their potassium replenishes our electrolytes, so we avoid cramping.
Salt
We add salt to replenish electrolytes and also avoid cramping.
Chia seeds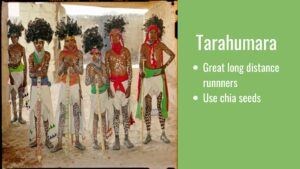 The chia seeds contain high amounts of soluble fiber. They are capable of holding 10 to 12 times their weight in water. So when you consume chia seeds, they will gradually release that water into the stomach. This gives you a steady supply of hydration during your run.
The Tarahumara tribe of Indians in Mexico are some of the world's best long-distance runners. And chia seeds are thought to be one of the keys to their amazing abilities!
Smoothie equipment
You can't make a good running smoothie without the right equipment. So here are some things to have on hand. Make sure you have sharp knives for cutting, a good cutting board, and the following.
Blenders for smoothies
The blender is at the center of the smoothie universe.
We like the Nutribullet Pro as having the best individual overall value for money out there. But it is not really big enough for making smoothies in bulk, which is what we recommend here. Click on the red Nutribullet Pro link below.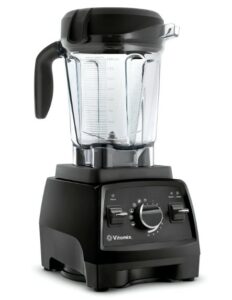 The Vitamix is the Top of the line premium choice  but, in our opinion,  there is no need to spend so much. Click on the red Vitamix link below.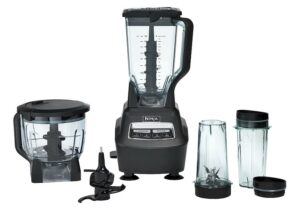 Our best overall choice is the Ninja BL770. Click on the red Ninja BL770 link below.
Mason Jars for smoothies
As explained elsewhere, we don't like the "smoothie pack" prep. technique. We know it's popular but, for us, it's just inefficient.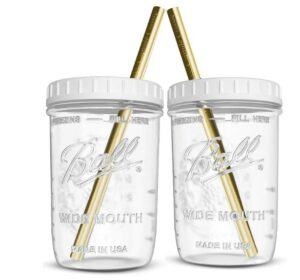 We much prefer to make smoothies in bulk (at least a week's supply) and freeze them in individual wide-mouth, "ready-to-drink" Mason jars.
Remember to leave an inch or so at the top to allow for expansion of the liquid as it freezes.
We like the jars that have holes for straws. And you can travel with them too. 
Click on the red link below.
Spatula for smoothies

You must have a long, flexible spatula to make sure you scrape all of the good stuff out of the blender.
Click on the red link below.
Reusable Smoothie straws
You don't want to be throwing all those used straws away. Click on the red link below for the reusable kind.
Smoothies for weight loss
Many of us (maybe even most of us) started out with smoothies as a way to lose weight. So, while we are not advocates of crash or fad diets, here is a great fast start introduction to smoothies and losing weight.
 in the 21-Day Smoothie Diet by Drew Sgoutas,  Drew returns you to a regular diet that includes smoothies, after the 21-Day period.
Click on the red underlined link below. The program is digitally delivered.  And it has a 60-day money-back guarantee. So there is no risk to you.
And, just below the link, you can see what Amanda has to say about it.