Our tips for making smoothies are all about helping you make smoothies more nutritious, tastier, easier, and more fun.
A series of posts on smoothies
This is the fourth in a series of posts on Smoothies. Here is the full list you can click on:
Tips for making smoothies
What we have covered in the first few posts so far is enough to get you experimenting with your own smoothies and loading them with vitamins and minerals. 
But there are other things you can do to make your smoothies tastier, more nutritious, more fun, or save yourself time. They can also add a nutritional boost. Here are some tips for making smoothies. 
Make your smoothies in bulk
We cover this in more detail in this post Can you make smoothies ahead of time? (link).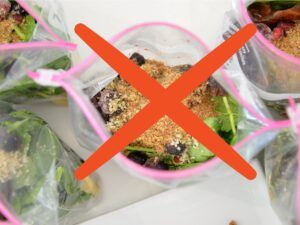 And, by the way, we recommend making complete smoothies and freezing them in Mason jars. 
Do this rather than making and freezing "smoothie packs," which make for double handling and too much blender clean-up.
If you don't make your smoothies in advance, you will frustrate your quest to make a healthy smoothie a serious part of your daily life.
This is because making smoothies in onesies and twosies on a daily basis becomes a pain in the butt.
Diluting your smoothies
If your smoothie is coming out too thick, rather than use water to thin it out, use coconut water. If you are making a smoothie with avocados or bananas, it will likely need some dilution. And coconut water brings with it nutrients, vitamins, and electrolytes that are not present in water.
Go bananas!
You will find over time that bananas are one of your most reliable and versatile smoothie
ingredients. Use bananas for both thickening and naturally sweetening your smoothies. 
Always have bananas on hand. You can freeze them. Do this by peeling them, cutting them into chunks, putting them in plastic  bags, and then into the freezer.
This way, your banana ingredient is ready to be dropped into your blender at a moment's notice.
Add garnishes
There are numerous garnishes you can add to smoothies for greater looks and flavor. 
You can sprinkle some granola or chopped nuts on top and this will help to fill you up. Nuts are a great choice if you are going to be using peanut butter as a base!  And sea salt can really bring out the flavors.
Other garnishes include pumpkin seeds, coconut flakes, chia seeds, Swiss muesli, acai powder, spirulina, grated beetroot, fresh raspberries, allspice, and strawberries. The only limits here are your taste buds and imagination. And all garnishes come with their own set of nutrients.
Caffeine boost
For a caffeine boost, use Matcha green tea powder.
Or you could go the traditional way. Brew up a large batch of your regular coffee, refrigerate it, and use it as a liquid when making your weekly smoothie supply. 
Beware of Sweeteners
If you don't think your smoothie is sweet enough, you might think it's a good idea to add some sugar or a sweetener or syrup. But it's generally a bad idea. 
We talked about sugar in another post. So adding sugar can only make the inherent issue with sugar worse. 
So our tips for making smoothies say do not include sweeteners
Artificial sweeteners
Most artificial sweeteners actually 'fool' the body into thinking it has consumed sugar and will trigger an insulin response. This in turn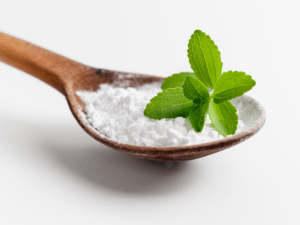 causes us to feel tired and could be bad for our health.
However, Stevia is a leaf extract that does not seem to trigger an insulin response in humans. So, Stevia is the only way to go if you must use a sweetener. But it's really much better to stick with natural ingredients. 
Sweeten naturally
We want to avoid adding empty calories to our smoothies. So, our aim is to sweeten naturally and at the same time add nutrition and a complementary flavor.
To start with, you can just add more of the sweeter fruits to your ratio. Or consider the following 'sweet' ideas. 
Bananas:
we have already mentioned bananas as a go-to convenient ingredient. They will make your smoothie rich and creamy and at the same time add sweetness. And they are rich in vitamin C, vitamin B-6, manganese, copper, fiber, and potassium.
Dates:
these contain iron, phosphorus, calcium, magnesium, and zinc. They are good for blood pressure and your immune system.
Dried figs:
aside from providing natural sweetness, figs are rich in potassium, calcium, magnesium, iron, copper, and vitamins A and K. 
Dried prunes:
aside from providing natural sweetness, prunes are high in potassium and contain key vitamins (K, A, B-6, niacin)
Goji berries:
use these for sweetness, vitamin A, vitamin C, and Omega-6 fatty acid
Raw honey:
aside from sweetness, this brings amino acids, vitamin B, minerals and antioxidants. And honey will last forever on the shelf. So it's easy to keep handy.
Molasses:
contains iron and other vitamins and minerals.
Maple syrup:
contains iron, antioxidants, and other vitamins and minerals
Almond or peanut butter:
these add sweetness and also have nutritional value.
Spice it up instead:
Rather than add a sweetener, use a flavor alternative. Try adding cinnamon or ginger. Or you could use turmeric or allspice.
Protein powder
A protein powder can give us excellent protein in a convenient and concentrated form. So we'll often add a scoop of protein powder both for the extra nutrients and sometimes sweetness too. 
Let's look at proteins for a moment.
Protein is one of the macronutrients that are essential to our survival. The other two are fats and carbohydrates. Macronutrients are thus called because we need them in large (ie, macro) amounts.
They are contrasted with micronutrients (vitamins and minerals) that we need in much smaller amounts. Learn more about micros vs macros.
Protein, which is vital for building our muscles, is mostly found in animal products. But it is also contained in legumes and nuts. And this is important knowledge for
vegetarians and vegans.
Protein powders, which are what we use in our smoothies, come in various forms. But for our purposes, we will mostly focus on proteins for muscle gain and proteins for weight loss.
For weight loss and muscle growth, we will go to a

caesin protein

, which is a slow-digesting protein. 

For straight muscle building, we will go to a

whey protein

.
We don't need to get into the specifics here, but It's interesting that both of these proteins are derived from milk. And there are different opinions on the relative efficacy of whey protein vs casein protein. But that's our 2 cents!
Just one word of caution concerning whey protein and ceasing protein. Since both are dairy derivatives, people with lactose intolerance should avoid them.
Nonetheless, of all our tips for making smoothies, adding protein powder is at the top, especially if you work out.
Smoothie equipment
You can't make a good smoothie without the right equipment. So here are some things to have on hand. Make sure you have sharp knives for cutting, a good cutting board and the following.
Blenders for smoothies
The blender is at the center of the smoothie universe.
We like the Nutribullet Pro as having the best individual overall value for money out there. But it is not really big enough for making smoothies in bulk, which is what we recommend here. Click on the red Nutribullet Pro link below.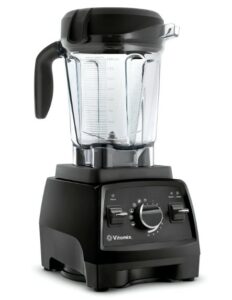 The Vitamix is the Top of the line premium choice  but, in our opinion,  there is no need to spend so much. Click on the red Vitamix link below.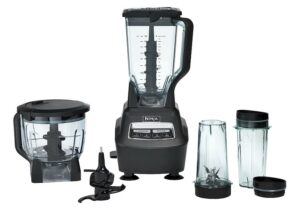 Our best overall choice is the Ninja BL770. Click on the red Ninja BL770 link below.
Mason Jars for smoothies
As explained elsewhere, we don't like the "smoothie pack" prep. technique. We know it's popular but, for us, It's just inefficient.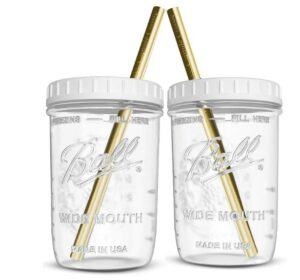 We much prefer to make smoothies in bulk (at least a week's supply) and freeze them in individual wide-mouth, "ready-to-drink" Mason jars.
Remember to leave an inch or so at the top to allow for expansion of the liquid as it freezes.
We like the jars that have holes for straws. And you can travel with them too. 
Click on the red link below.
Spatula for smoothies

You must have a long, flexible spatula to make sure you scrape all of the good stuff out of the blender.
Click on the red link below.
Reusable Smoothie straws
You don't want to be throwing all those used straws away. Click on the red link below for the reusable kind.
Smoothies for weight loss
Many of us (maybe even most of us) started out with smoothies as a way to lose weight. So, while we are not advocates of crash or fad diets, here is a great fast start introduction to smoothies and losing weight.
 in the 21-Day Smoothie Diet by Drew Sgoutas,  Drew returns you to a regular diet that includes smoothies, after the 21-Day period.
Click on the red underlined link below. The program is digitally delivered.  And it has a 60-day money-back guarantee. So there is no risk to you.
And, just below the link, you can see what Amanda has to say about it.