Our top home improvement or home renovation tip is to really think things through, or "look before you leap," before undertaking any significant home project.
And this is the first in our series of miscellaneous home improvement tips.
1: Think things through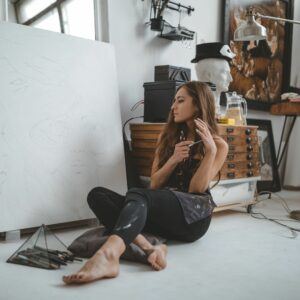 Think things through before you do anything. Home improvement or renovation is more than just saying: "I'm just going to put in a new sink."
You need to think all around the details of what you are doing. It takes research and study, attention to detail, and hard work to get things right and make things perfect.
Just to take the sink example a bit further. Should it be a stainless steel sink or some other kind? Should it be drop-in or under-mount? Will my choice affect what I might want to do later with the countertop? Should I replace the faucet at the same time? If, so what type should it be? Should I take advantage of this project and replace any of the plumbing associated with the sink?
And we could go on. But I think we have made the point.
2: Wide-angle peepholes
If you hear knocking at your door, a wide-angle peephole is an effective and inexpensive way to know who is outside before you open the door. It's better than pulling back the drapes at the side of the door.
This is really a pretty basic security measure. Plus a wide-angle peephole is pretty easy to install.
3: Carbon monoxide detectors
It is almost certain that your home has smoke detectors installed. But what about a carbon monoxide (CO) detector?
If your home has any appliance that burns gas, oil, wood, or coal, you must install a carbon monoxide gas detector. If any of these appliances operate inefficiently, they can emit carbon monoxide. This gas is odorless, deadly, and readily mixes with the ambient air in the home.
These detectors are battery-operated and very easy to install. The best place is on a wall about 5 feet above the floor and well away from any of the appliances that might be emitting the CO
Don't neglect this. A CO detector can literally be a lifesaver. Change the batteries twice per year. Put it on the calendar.
4: Repairing Small Holes in Drywall
To repair a small hole in your drywall, try using toothpaste with a baking soda base. All you need to do is put a small amount of toothpaste in the hole, and scrape off any surplus with a putty knife. Let the toothpaste dry, lightly sand it, and touch it up with paint. The hole will become pretty much invisible.
5: Lumber storage
If you have a project that requires using lumber, where the heck do you keep it, without it being an eyesore, to say nothing of annoying your significant other?
Solution: pile it neatly behind the sofa. No one will know it's there. And the lumber will be safe and dry for when you need it.
6: Choosing professionals
There is no doubt that at some point you will have a home improvement project that is beyond your DIY skills. So you need to find a reliable professional to handle it.
The best way to go about this is through word of mouth. Ask friends, neighbors, and family members for their recommendations. Failing this, but also to double check your friend and family recommendations, you can consult Angie's List (now called Angi) and Home Advisor.
You will find more on choosing professionals here.
7: Trouble-free landscaping
For trouble-free landscaping, be sure to select plants, shrubs, and trees that are native, or already acclimated, to your location. When you do this, you will find much greater success with your landscaping projects than would be possible with plant material that is exotic or foreign to your area.
You will find that the plants will flourish happily with relatively little help from you, beyond water and routine care
8: Refrigerator replacement
If your fridge is more than 10 years old, consider replacing it with one that is new and much more energy efficient. You would be surprised at how quickly the new one will pay for itself in the energy savings reflected in your electric bill.
Look for a highly-rated Energy Star refrigerator. But in doing so, think things through. There is quite a lot that goes into the selection of a new refrigerator.
9: Lofting beds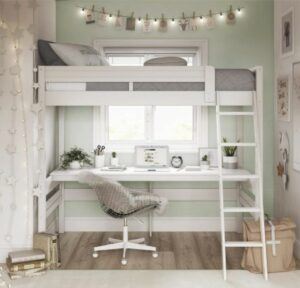 This idea may be particularly appropriate for children's bedrooms. If floor space is limited and the ceiling is high enough, consider lofting the beds to free up the floor space below for storage or perhaps study desks. Check out this loft bed and desk on Amazon.
You can do this for your own bedroom too. Many furniture stores carry double (even king and queen-sized) loft bed frames. Lofting a double bed can really add to the floor space in a bedroom.
10: The art of home improvement
As we said going in, the art of home improvement is beyond just sticking in a new sink. It takes thought and preparation, no matter how large or small the project is.
But if you put in this foundational effort, you are assured of success. And you will really limit the frustration and disappointment that comes with inadequate planning.
Look out for more in our series of miscellaneous home improvement tips.